Good morning my friends :-) Hoping all is well with everyone. I can't believe it's FEBRUARY already!!! We just celebrated New Years lol... oh well "time waits for no one"!
So I had the extreme pleasure of attending Prima's first Art Venture with Leeza Gibbons in Palm Desert California January 18 - 20th, 2013. I had a fabulous time with tons of memories to last me a lifetime! Also a plus, was the friendship I made there :-) First let me tell you the wonderful and super nice staff of Prima Marketing made us feel like we were one big happy family and their talented Instructors were the best and coolest to create with!!! They were all so fun and down-to-earth :-) I have also had the pleasure of meeting one of my youtube BFF in person for the first time!!! Janel (craftsponge) and we had soooo much fun together at the Art venture and sharing hotel room, we were like 'long time friends' lol... so here are some pictures with my friends and the Prima Family lol...
Myself with Janel YT "CraftSponge" outside about to check in to the beautiful JW Marriott Hotel
Myself, Talented Frank Garcia (Prima Instructor) and the owner of "Paper Haus" Magazine and Janel. This was our first night after the welcome dinner :-) Love you Frank!!! Here are his links:
http://www.thepaperhaus.com/
http://www.hausofw.com/
Myself with the Talented Janine Koczwara (Prima Instructor) I LOVE her work!!! Here is her blog:
http://www.janinekoczwara.typepad.com/
Myself with the Lovely and Talented Heidi Swapp!!! Heidi was invited by Prima to teach at the Art Venture. I LOVE her Color Shine!!! Here's her link:
http://www.heidiswapp.com/blog/
The Lovely Leeza Gibbons chatting with us about her new line with Prima "Wishes and Dreams" she is so funny :-)
AAAHHH Marion Smith!!!! Can you tell I love her LOL... She is so Talented and so funny!!! So honored to have met her and taken her class, which I highly recommend! Here's her link:
http://apieceofcraft.blogspot.com/
Oh the great pleasure of meeting Ania Dabrowska "Finnabair" and this is her AMAZING art work over my face :-) here is here link:
http://tworzysko.blogspot.com/
Talented Artist Jamie Severtson Dougherty! Her drawings and painting is soooo amazing, she is so gifted!!! Check out her work here:
http://www.jaylynnscraps.com/
Having lunch and goofing around with Marion Smith and Janel :-)
The Lovely Rebecca Moran from Prima Marketing, she is so sweet and kind. Rebecca made us all felt at home and one big happy family!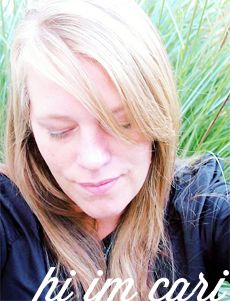 I also want to mention Talented, funny and sweet Cari Fennel, her work is amazing! I can't find my picture I took with her :-( here is her link:
http://meandmymaryjanes.blogspot.com/
So there, that's the highlight of my Adventure with Janel and Prima Marketing!!! LOVE IT! I will definitely make every effort to attend future Prima Art Ventures and hanging out with Janel!!!
Thanks everyone for following me here :-)
~STEFF~